Okay so as a huge fan of Les Miserables I was so excited to hear they are making a movie of it and I was literally jumping in my seat watching the ITV special that was on the other day and I thought I should incorporate this in my blog so I thought that I would do a bit of a fashion review of the London premiere.
Amanda Seyfried - Cossette
She looks so amazing in this monochrome Balenciaga dress with the ruffle trend I mentioned in November she looks so pretty and the sweetheart neckline really suits her. I really can't wait to see her in the film because we know she has an amazing voice from hearing her sing all of those amazing ABBA songs in Mamma Mia and I think the role will suit her perfectly.
Anne Hathaway - Fantine
I think she looks stunning sporting her new locks (which she cut for real in this movie!) and this what appears to be basic Givenchy dress but when we look closer we can see loads of little beads sewn all over it. I have to say I am not too keen on the sleeves but the more I look at it the more they grow on me. Even though she is only in this movie for about 15 minutes she apparently steals the show. The snippets I have heard on the adverts of her singing I Dreamed A Dream already make me almost cry so god knows what I will be like when I actually go and watch it!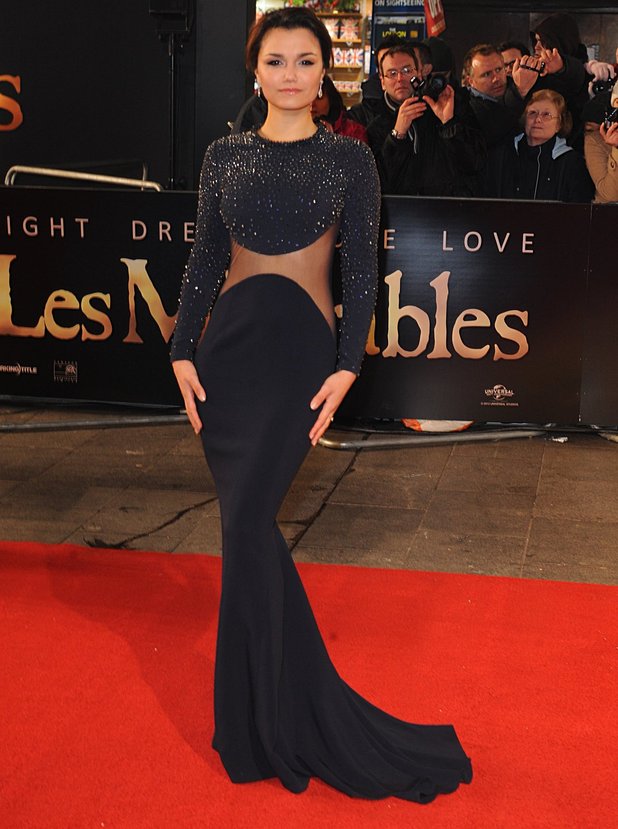 Samantha Barks - Eponine
I absolutely love this Stella McCartney Dress she looks so stunning and she has definitely got the figure for it! Even thought it is a floor length long sleeve high neck dress she still makes it look sexy which I would love to know how to do. She is going to be amazing in the film after seeing clips of her singing On My Own and seeing her on stage singing them as well I am sure she will be amazing.
So I hope this has got you all excited about going to watch the show. It comes out in the UK on the 11th January and it is already out in cinemas in America.